︎︎︎
FACEBOOK CAMPUS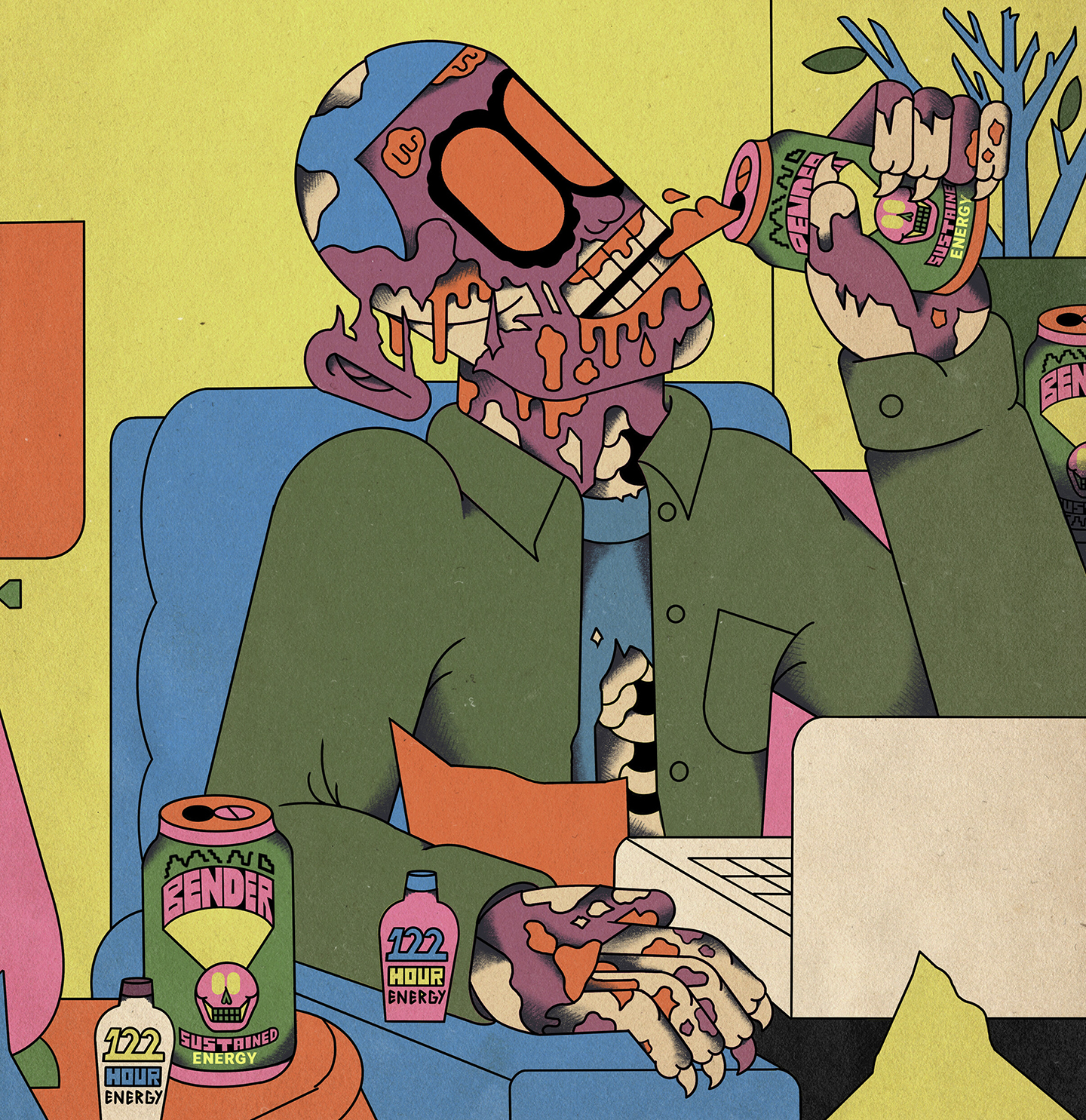 Art Director Roberto Rodriguez

Illustrated campaign for Facebook Campus on the topic of finals week.

COMPLEX x AEW
Art Director Jarrett DePasquale


Editorial campaign covering the first year of All Elite Wrestling's flagship television show Dynamite on TNT.

Creative Director Bryan Schneider

Illustration and Design Direction for the Festivus cocktail menu and placemat at Quality Eats.

The New York Times Magazine

For an article on the song "Boulevard of Broken Dreams" written author Lora Kelley about listening to the "cartoonish angst" of the song as an "emotional overcorrection" to a bad day or minor inconveniences in her own life.
Art Director Rachel Willey